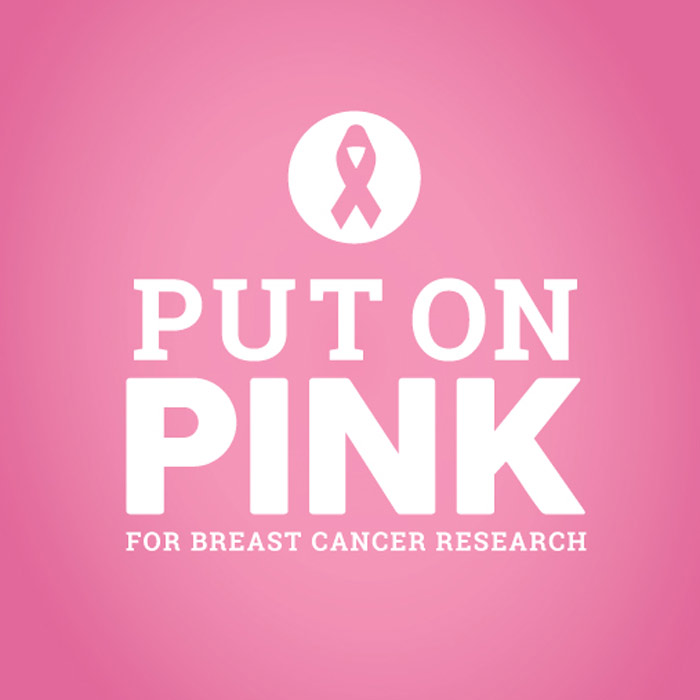 OCTOBER IS HERE, and that means it's time to Put on Pink for breast cancer awareness! With your help, our practice will be raising funds to support breast cancer research.
Breast Cancer Statistics
With one in eight being diagnosed during their lifetime, breast cancer is the most common cancer among women. By the end of the year, it's estimated that over 260,000 more women will have been diagnosed with breast cancer in the United States alone, and over 40,000 women will have succumbed to the disease.
Although it's more rare, men are sometimes diagnosed with breast cancer as well, with an estimated 2,550 cases being diagnosed this year.
On a more personal level, several of our own staff members have even lost loved ones to cancer, while others of us have watched dear friends battle against it when the odds didn't always seem favorable. While difficult to talk about we feel it an important topic to raise awareness and show our support for.
Medical Advancements Bring Hope
The diagnosis and death statistics for breast cancer are still far too high, but thanks to improvements in early detection, advancements in treatment, and increased awareness, survival rates been going up steadily since 1989.
We Donate When You Put On Pink!
When our patients show support for breast cancer research, so can we! There are three different ways you can participate in this campaign!
Option 1: Follow our social media accounts.
Option 2: Check in on Facebook at our practice.
Option 3: Post a photo or story from our practice!
For each interaction, we will make a contribution to breast cancer research! You can do just one of them or you can do all three!
For each new Facebook or Instagram "LIKE" we will donate $1.00. For each check in on Facebook at our practice we will donate $1.00. For each photo or story shared from our practice we will donate $2.00. There is no limit to the number of times you can participate! Be creative with your posts! Some good photos would be a selfie with Dr. Sanders, a photo with any staff member, or a picture of your shoes while you sit in the dental chair even lol! Our campaign will run through October 31st and our donations will be made to the American Cancer Society on November 1st.
We Can Make A Difference Together!
We're excited about this opportunity to work with you, our wonderful patients and friends, to raise awareness during Breast Cancer Awareness Month.
As your trusted, lifelong health partner, we're determined to do anything we can to keep you and your loved ones as healthy as possible. If you have questions about breast cancer, feel free to reach out to us and we'll be able to direct you to the information and resources you need. And don't forget…
Put On Pink to show your support!