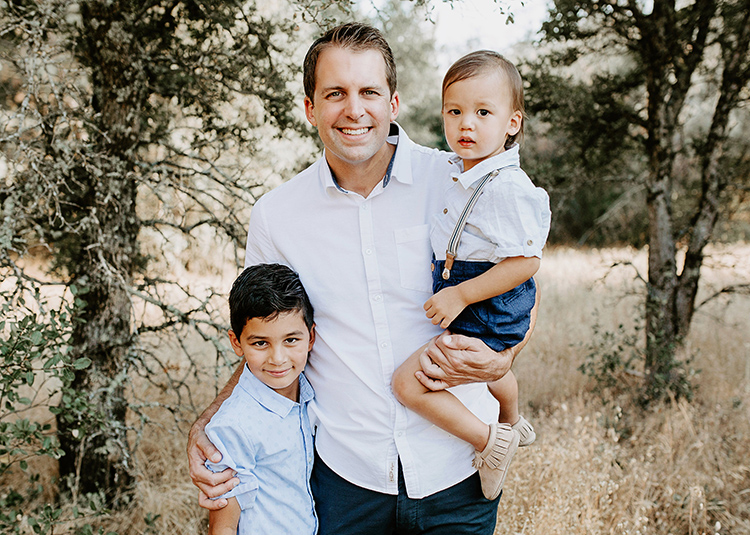 DADS PUT IN SO MUCH work to keep their families afloat day in and day out. And that's why we love them so much! Father's Day gives us a special day to honor and celebrate all the dads we know, love, and care about. So we've taken the time to gather some of our favorite stories about our dads and stories about what it's like being a dad from the dads themselves!
Our Favorite Memories Of Our Dads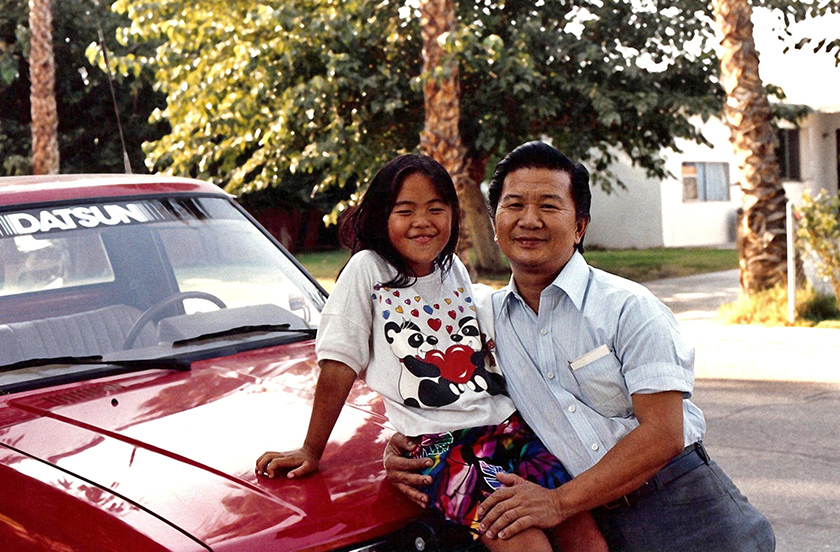 My fondest memories are the driving adventures we had. We've driven through a giant redwood, visited the Monterey aquarium, fed elephants at the San Diego zoo, and stood on the steps of the state capitol (we didn't live in Sacramento at that time). This definitely fed my love for travel and photography. - Lisa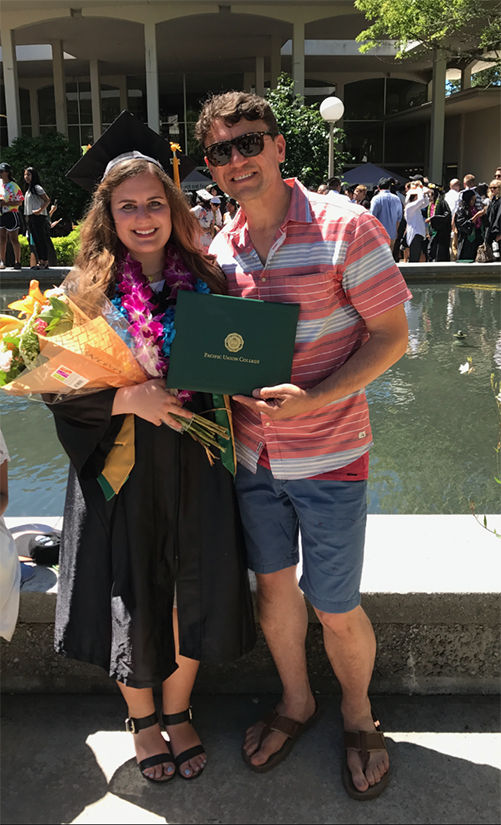 One of my favorite memories has to be graduating from with my undergrad degree which happened to fall on Father's Day. It was the best present I could ever give to us both. - Abi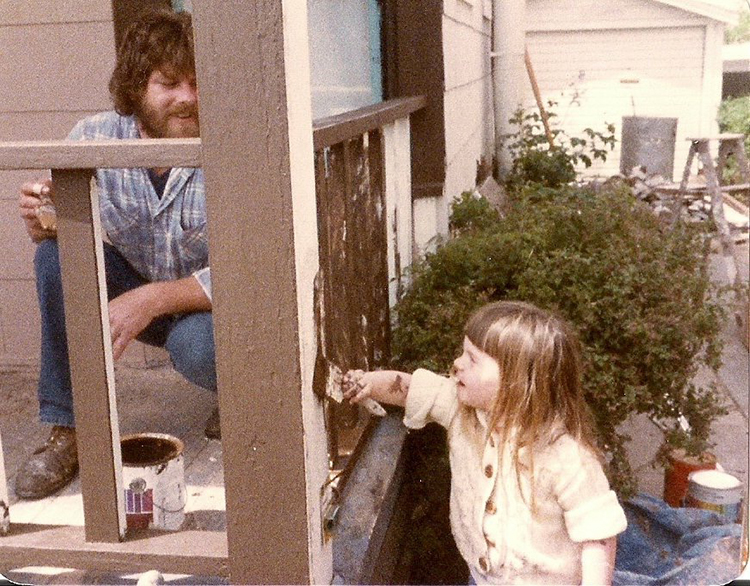 I have many great memories with my dad so it's hard to choose just one. I often got to help my dad with special home improvement projects and here you see him letting me help paint the deck. - Michele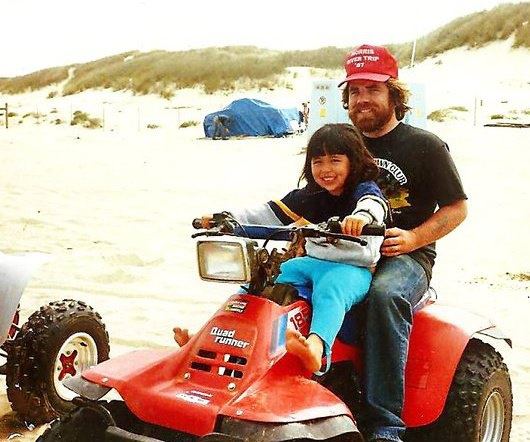 I miss sharing great memories with my dad who passed away in 2005. This is my favorite photo of he and I riding ATV's in the sand dunes at Pismo Beach, CA. - Erica
Stories From The Dads On Our Team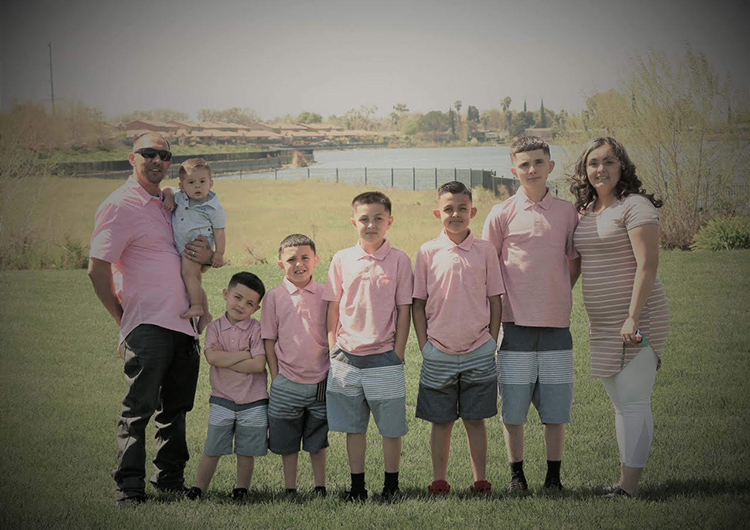 What I enjoy about being a Dad is: When I get home everyday and walk into the door from work and get greeted with my boys saying hey Dad I missed you today and I love you so much with great Big Smiles On they're faces and asking me so what are we gonna do now Dad? - Anthony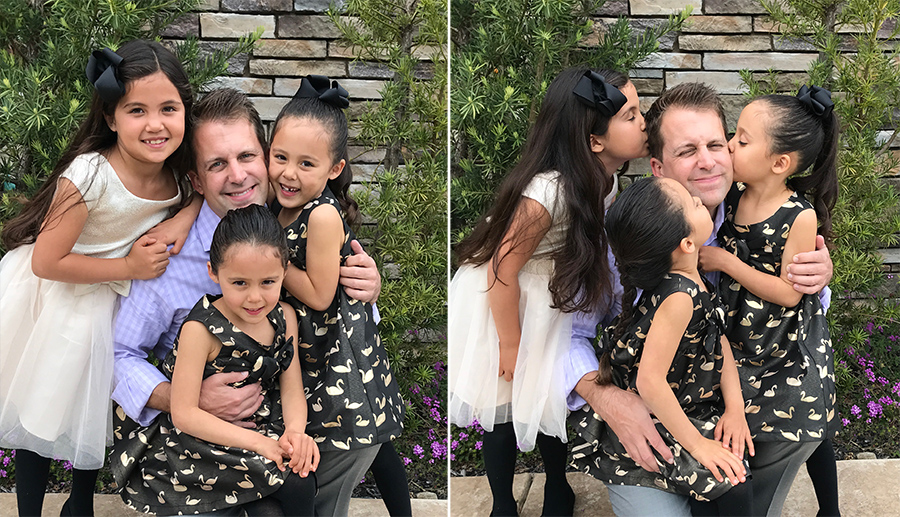 My life revolves around my family. I feel like raising my children is my highest calling. Nothing is better than having fun with my kids! Here I am with my girls Emme, Ava, and Mae before a daddy-daughter event. - Dr. Sanders
Everyone Has A Story To Tell
The stories are different with each family, and as much as we love our own stories about the dads in our lives, we want to hear yours too! If you have a special memory of your dad or of being a dad or of some other dad who has made a big impact in your life, we want to hear all about it, so let us know in the comments!
Have a wonderful Father's Day this weekend dads! You deserve it!